Andrea Heuston is the Founder and CEO of Artitudes Design Inc., a full-service graphic design firm delivering award-winning design solutions. In the last 25 years, Andrea and her team have dedicated countless hours to the community, providing supplies to children in public schools and preparing meals for those who have a mental illness.
Last year, she published an article, "Never Apologize for Being a Strong Woman" on LinkedIn, which received over 1 million clicks and sparked thousands of discussions about women in leadership roles across the world. Andrea is also the host of Lead Like A Woman Podcast, focusing on empowering women leaders to strengthen others through topical discussions and interviews with prominent figures.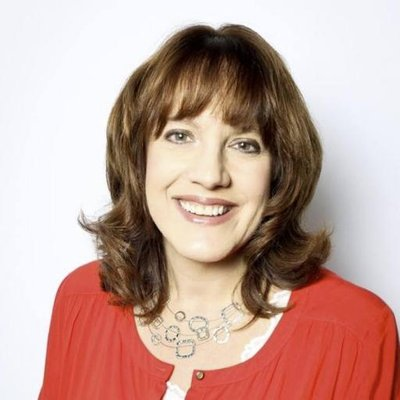 Here's a glimpse of what you'll learn:
How do women tell their stories?
Realizing your vulnerability through feedback and crafting a story
Andrea recalls the women that inspired her to tell transformative stories
Andrea's article, "Never Apologize for Being a Strong Woman"
Calming your inner voices and embracing your potential
Andrea on owning your story
The importance of investing in yourself
In this episode…
In a room filled with people of different strengths and weaknesses, you will notice immediately that each person has a different position of authority. Some will instantly try to control the room, while others will gravitate to the walls and observe their surroundings. Now imagine that all the people in the room are women, trying to share their unique stories and experiences.
Andrea Heuston, CEO and Founder of Artitudes Design Inc., understands the importance of the stories we carry with us, which is why she's dedicated herself to helping others tell their stories through design.
Join us in this week's episode as host Sarah Nichols and her guest Andrea Heuston, CEO and Creative Director of Artitudes Design Inc., discuss overcoming your self-doubt, self-care, and owning your story. Andrea also explains her belief in the power to execute change through our stories while empowering others to reach their full potential. Her superpower to overcome life's obstacles has helped her connect to other women to provide support and personal growth opportunities.
Resources Mentioned in this episode
Nichols Law, PC email address:

[email protected]

Nichols Law, PC contact number: 415-504-3095
Sponsor for this episode…
This episode is brought to you by Nichols Law, PC, a San Francisco-based firm that represents clients worldwide and is dedicated to ensuring that women are treated and paid fairly in the workplace.
Nichols Law PC was founded by Sarah Nichols and their mission is to close the wage gap for women and give a voice to employees. Nichols Law represents individuals in retaliation to their discrimination and wage and hour claims. They also assist employees in negotiating their exits from employers.
If you aren't sure if you're being treated fairly, visit their website at www.nicholslawyer.com and get a no-cost consultation. You can also send them an email at [email protected] or give them a call at 415-504-3095.