Krystal LoPilato is an employment lawyer, grass-roots activist and gun violence prevention advocate.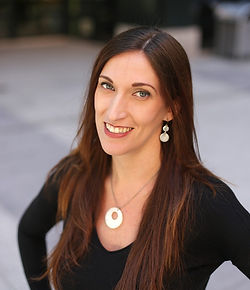 Here's a glimpse of the episode:
Krystal shares how her career evolved as a lawyer and gun violence prevention advocate
How policies & legislation are expanding around the gun violence prevention movement
Why your career path/progression doesn't need to be "linear"
Give yourself permission to do what you're passionate about vs what society tells you to do
Krystal shares her process that lead to finding her calling
The ripple effect of gun violence
Intensity & diplomacy women bring to demanding political change
Representing difference life experiences in office
A glimpse at Krystal's superpower
How Krystal draws inspiration from survivors and elected leaders fighting for change
The impact of gun violence on the next generation
How listeners can get involved
*Content Warning: This episode contains depictions of gun violence that could trigger certain audiences*
In this week's episode…
Sarah sits down with Krystal LoPilato, a Moms Demand Action for Gun Sense volunteer leader, lawyer and gun violence prevention advocate to discuss how the work people like Krystal are doing helps people sleep better at night. Sarah and Krystal also discuss the ever-evolving gun violence prevention policies, how listeners can get involved and why women should allow themselves space to find and develop their passion. As Sarah says, awesome moms are those that fulfill their passions and set that example for their children to do the same. Krystal and Sarah also touch on the importance of women working in advocacy and politics, and how their skillsets bring forth and promote change.
Resources mentioned in this episode:
Nichols Law, P.C. email address:

[email protected]

Nichols Law, P.C. contact number: 415-504-3095
Text "ready" to 64433 to join Moms Demand Action