Emily Epstein is the Founder and CEO of Oakbay Consulting and also serves as a lecturer at the University of Berkeley, School of Law. Emily has taught negotiation, facilitation, mediation, business coaching, and conflict management for over two decades. She is an expert negotiator who is dedicated to helping women find their voices in the workplace. Her firm teaches the importance of communication and how to dialogue effectively to get your point across.
Emily received her law degree from Georgetown University Law Center and has a Bachelor's in English and Psychology.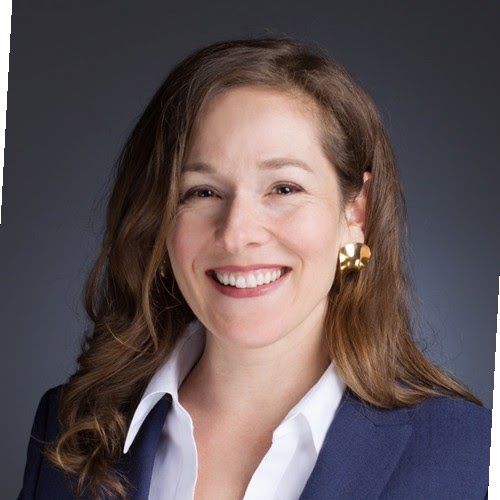 Here's a glimpse of what you'll learn:
Emily discusses what drew her to the path of negotiating.
Emily's advice to women when negotiating for themselves.
The "Likability Competence Bind".
How can we change the role of women in the office?
Emily provides suggestions on how women can escape in-office bias and prejudice.
Being aware of the wage gap and how to overcome it.
How to negotiate at home and delegate housework.
The burden of socioeconomic struggles and how they affect negotiation.
The importance of taking leave and the work-life balance.
Emily provides an example of how she uses negotiation tactics at home.
What's your superpower?
In this episode…
When was the last time you had to negotiate a deal or a battle between your children? It can be challenging to find the right words to say, especially when there are preconceived notions about your role in the company, or even your home. Yet, it is not impossible to change the way women are treated. Emily Epstein, Founder and CEO of Oakbay Consulting teaches her clients how to negotiate wage gaps, handle conflict, and mediate within their homes and offices.
In this week's episode, host Sarah Nichols sits down with fellow lawyer and business owner, Emily, to talk about empowering women both in and out of the workplace. Emily's facilitation and training expertise have allowed her to connect with clients on a more personal level and help them achieve their goals. She discusses how unfairly women have been treated and the need for respect rather than likability. Stay Tuned.
Resources Mentioned in this episode
Sponsor for this episode…
This episode is brought to you by Nichols Law, PC, a San Francisco-based firm that represents clients worldwide and is dedicated to ensuring that women are treated and paid fairly in the workplace.
Nichols Law PC was founded by Sarah Nichols and their mission is to close the wage gap for women and give a voice to employees. Nichols Law represents individuals in retaliation to their discrimination and wage and hour claims. They also assist employees in negotiating their exits from employers.
If you aren't sure if you're being treated fairly, visit their website at www.nicholslawyer.com and get a no-cost consultation. You can also send them an email at [email protected] or give them a call at 415-504-3095.