Susan Freeman is a Stevie Award-winning CEO as well as the Founder of Freeman Means Business and Co-Founder of The Conscious Inclusion Company. Armed with her expertise in communication, she's dedicated herself to helping people achieve workplace equity in professional environments. Susan is also a speaker, coach, author, and host of the podcast, Wonder Women in Business.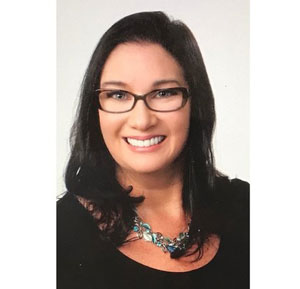 Here's a glimpse of what you'll learn:
Susan Freeman recalls the lessons she's learned on equality and inclusion from her career
Muted Group Theory
The difference between a great communicator and a great speaker
How men and women communicate differently
Knowledge + Action = Power
Changing the 4 P's: Policy, Practices, Pay, and Pipeline
How do you apply inclusion and diversity building blocks in your company?
Susan shares her advice to her younger self
In this episode…
In today's episode of The Women's Advocate, Sarah sits down with Susan Freeman, public speaker, CEO, and Founder of Freeman Means Business and The Conscious Inclusion Company.
Susan has made effective communication the thread that connects each step of her career. Susan helps clients understand their authentic selves and the beauty of clear and consistent communication and she has plenty of wise words to share about creative ways to tackle and talk about unconscious bias.
Resources Mentioned in this episode
Sponsor for this episode…
This episode is brought to you by Nichols Law, PC, a San Francisco-based firm that represents clients worldwide and is dedicated to ensuring that women are treated and paid fairly in the workplace.
Nichols Law PC was founded by Sarah Nichols and their mission is to close the wage gap for women and give a voice to employees. Nichols Law represents individuals in retaliation to their discrimination and wage and hour claims. They also assist employees in negotiating their exits from employers.
If you aren't sure if you're being treated fairly, visit their website at www.nicholslawyer.com and get a no-cost consultation. You can also send them an email at consult@nicholslawyer.com or give them a call at 415-504-3095.