Kathryn O'Connor Gardner is the co-founder of Park Bench Capital, a financial services firm that focuses on diverse founding teams that always include at least one female leader. Prior to this, she worked as a senior vice president and corporate credit research analyst within AllianceBernstein's high-yield research group, focusing on the energy sector. She oversaw all energy-related investments for traditional high yield portfolios with roughly 35 billion in assets under management.
Kathryn is also a founding board member of the Haas Center for Gender, Equity, and Leadership, which seeks to build the economic case for supporting workplace diversity, and is a member of the Haas Dean's Advisory Circle. She has more than 20 years of experience serving as an advisor for startups on strategy, financial analyst, and capital market transactions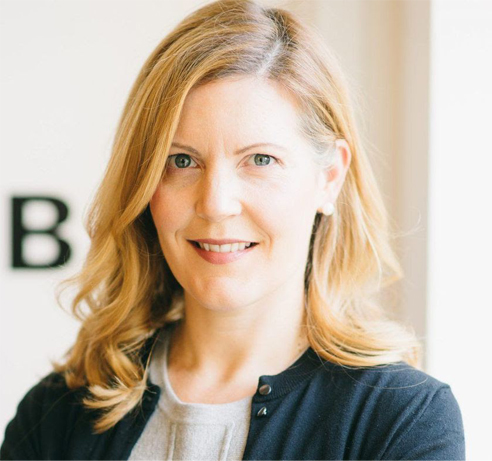 Here's a glimpse of what you'll learn:
Kathryn O'Connor Gardner shares how she started as an investment banking analyst.
What does it mean to be an investor in the 2020 market?
Sarah and Kathryn discuss how the COVID-19 pandemic has affected parenthood.
Kathryn compares the role of women during the 2008-2009 financial crisis vs the 2020 health crisis.
How can you market your skills and share your expertise in order to move up in your organization?
Kathryn uses Sallie Krawcheck's story to highlight the value of building your global network.
Kathryn answers the question, "what is your superpower?"
In this episode…
Throughout her illustrious career, Kathryn O'Connor Gardner  has gained valuable tips and insights on how to bring your A-game in everything that you do. From being an investment banking analyst to market researcher, being a startup consultant, and a women's advocate, Kathryn is an inspiring example of a Lady Boss that truly does it all.
In this week's episode of #TheWomensAdvocate, Sarah sits down with Park Bench Capital Co-founder, Kathryn O'Connor Gardner, to discuss how women can take charge of their career and support one another in male-dominated fields. They'll also discuss the challenges of parenting in the time of Covid-19, adapting to change, the role of women in times of crisis, and how to assert your value in the workplace.
Resources Mentioned in this episode
Sponsor for this episode…
This episode is brought to you by Nichols Law, PC, a San Francisco-based firm that represents clients worldwide and is dedicated to ensuring that women are treated and paid fairly in the workplace.
Nichols Law PC was founded by Sarah Nichols and their mission is to close the wage gap for women and give a voice to employees. Nichols Law represents individuals in retaliation to their discrimination and wage and hour claims. They also assist employees in negotiating their exits from employers.
If you aren't sure if you're being treated fairly, visit their website at www.nicholslawyer.com and get a no-cost consultation. You can also send them an email at consult@nicholslawyer.com or give them a call at 415-504-3095.