Asha Saxena is a CEO Coach with CEO Coaching International and the Founder and CEO of Women Leaders In Data and AI (WLDA). She also serves on the Board of Directors for several for-profit companies, including Future Technologies, an international data management solutions firm, and Shindigz. Asha's drive to innovate has allowed her to build her own e-commerce company and serve as CEO of Future Technologies for the past 20 years.
With a passion to pass on her expertise, Asha is also an Adjunct Professor at Columbia University's Mailman School of Public Health, where she teaches graduate students about big data and healthcare management. Asha is also the host of the Data Dives podcast, a columnist at Entrepreneur Magazine, and a keynote speaker.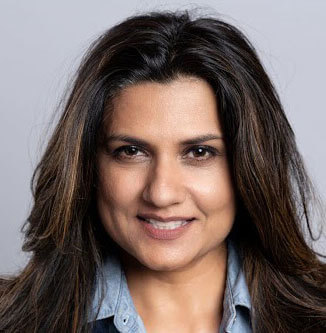 Here's a glimpse of what you'll learn:
Asha Saxena recalls her first entrepreneurial experience at 24 years old
Understanding the digital evolution and how it affects your business
How do you identify and use the data you receive from your clientele?
Asha shares her tips on how women can demonstrate their value in the workplace
The power of showing up and adding value to your industry
What inspires you?
How to connect with Asha Saxena
In this episode…
If you hide your light to dim your brightness, then you have done the world—and yourself—a disservice.
Unfortunately, many women, especially in data science, lower their voices because they are afraid. Asha Saxena, CEO Coach at CEO Coaching International, wants women and CEOs to know that their light is necessary not just in the world, but for the future of data science.
Tune in to this week's episode of Women's Advocate with host Sarah Nichols and Asha Saxena, Data Queen, CEO Coach, and Founder and CEO of Women Leaders in Data and AI. Asha shares the importance of data and finding good mentors early in your career. Asha also talks about how her first entrepreneurial experience shaped her life, how data has changed the world, and her tips for women looking to conquer the workplace.
Resources Mentioned in this episode
Sponsor for this episode…
This episode is brought to you by Nichols Law, PC, a San Francisco-based firm that represents clients worldwide and is dedicated to ensuring that women are treated and paid fairly in the workplace.
Nichols Law PC was founded by Sarah Nichols and their mission is to close the wage gap for women and give a voice to employees. Nichols Law represents individuals in retaliation to their discrimination and wage and hour claims. They also assist employees in negotiating their exits from employers.
If you aren't sure if you're being treated fairly, visit their website at www.nicholslawyer.com and get a no-cost consultation. You can also send them an email at consult@nicholslawyer.com or give them a call at 415-504-3095.