Allison Davis is a Sales Trainer, Coach, and Consultant with 15 years of experience in the publishing industry and nearly 20 in sales. Allison focuses her vast experience in digital marketing, strategic partnerships, and event sponsorship on helping others gain more sales and expand their reach. She has worked with National Geography, Goldman Sachs, and many more, allowing them to fine-tune their sales channel.
Allison's drive for crushing expectations, and showing her Imposter Syndrome, Patricia, who's boss, continues to propel her forward and create opportunities for her clients to land more deals.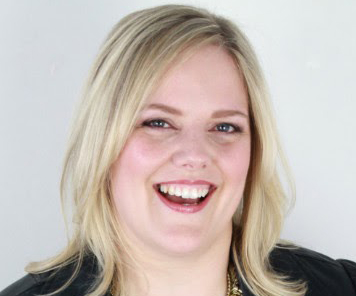 Here's a glimpse of what you'll learn:
Life lessons from being a salesperson
Allison Davis recalls her career path and transition from print to coaching
What is Imposter Syndrome and how can you overcome it?
Name Your Imposter Syndrome!
How Allison used the power of her community to serve small business owners and build a better referral pipeline
Allison describes her favorite type of client
How do you build a steady sales funnel?
Allison's advice for young women entering the workforce
What is your superpower?
In this episode…
Do you ever get that voice in your head- the one that tells you that you're not good enough? Not capable? That you won't succeed? We love that Allison Davis recommends we embrace that voice and even name it.
Tune in to this week's episode to find out how Lady Boss, Allison Davis is helping female entrepreneurs take their sales channel to the next level. Sarah sits down with Allison to discuss the benefits of naming your imposter syndrome and the best time to learn a new sales skill. Allison shares her advice for building your sales funnel, what young women entering the workforce should know, and rethinking our networks.
Resources Mentioned in this episode
Sponsor for this episode…
This episode is brought to you by Nichols Law, PC, a San Francisco-based firm that represents clients worldwide and is dedicated to ensuring that women are treated and paid fairly in the workplace.
Nichols Law PC was founded by Sarah Nichols and their mission is to close the wage gap for women and give a voice to employees. Nichols Law represents individuals in retaliation to their discrimination and wage and hour claims. They also assist employees in negotiating their exits from employers.
If you aren't sure if you're being treated fairly, visit their website at www.nicholslawyer.com and get a no-cost consultation. You can also send them an email at consult@nicholslawyer.com or give them a call at 415-504-3095.