Irina Kapetanakis is a private investor focused on supporting women-led, female centric businesses. She's currently the first and only angel investor, as well as a Senior Executive at one of her portfolio companies, Suuchi, Inc., a supply chain management software company for fashion brands. She is also the host of the Suuchi Podcast, where she discusses supply chain topics with thought leaders around the world. Irina also resides on the Board of the Fashion Institute of Technology's School of International Trade and Marketing, the Hellenic Professional Women Organization, and Kleos.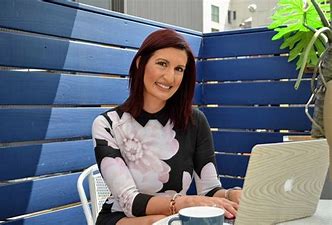 Here's a glimpse of what you'll learn:
Irina shares her journey to becoming a visionary sales and marketing executive
How to identify your biggest obstacle and face it
What's your "Why?"
The importance of networking
Irina shares her negotiation tips and what young women entering the workforce should know
In this episode…
It's never too late to reinvent yourself, whether it be professionally or personally. Many of us have gone through different lifechanging experiences – marriage, divorce, parenthood, changing careers. Through it all, you learn to pivot (albeit not always gracefully) and to make the most of the new opportunities.
In this week's episode, host Sarah Nichols sits down with Visionary Sales & Marketing Executive, Irina Kapetanakis who discusses how her career has evolved through her own various life changes. They also discuss how COVID-19 has impacted the ongoing battle for women's voices to be heard equally in the workforce. Irina also shares the importance behind working with purpose and feeling empowered and motivated at work.
Resources Mentioned in this episode
Sponsor for this episode…
This episode is brought to you by Nichols Law, PC, a San Francisco-based firm that represents clients worldwide and is dedicated to ensuring that women are treated and paid fairly in the workplace.
Nichols Law PC was founded by Sarah Nichols and their mission is to close the wage gap for women and give a voice to employees. Nichols Law represents individuals in retaliation to their discrimination and wage and hour claims. They also assist employees in negotiating their exits from employers.
If you aren't sure if you're being treated fairly, visit their website at www.nicholslawyer.com and get a no-cost consultation. You can also send them an email at [email protected] or give them a call at 415-504-3095.