Before co-founding Medina Orthwein, LLP in 2017, Felicia Medina stood out as a top litigator rising through the ranks, becoming one of the few queer women of color in a leadership position in a national firm. Under Felicia's leadership, Medina Orthwein has amassed significant successes litigating against major corporations for employees seeking fair treatment. Felicia currently sits on the Board of Directors for the National Center of Lesbian Rights (NLCR) and is on the board of FAIR, an organization that awards scholarships to diverse law students interested in employment law.
Before joining Medina Orthwein, LLP, Shauna Madison was a criminal defense attorney at the Alameda County Public Defender's Office. She is now a Managing Partner at Medina Orthwein where she pursues meaningful cases on behalf of underrepresented and underserved communities. She was recently awarded the 2021 National Black Lawyers Top 40 Under 40 Award as well on behalf of marginalized communities.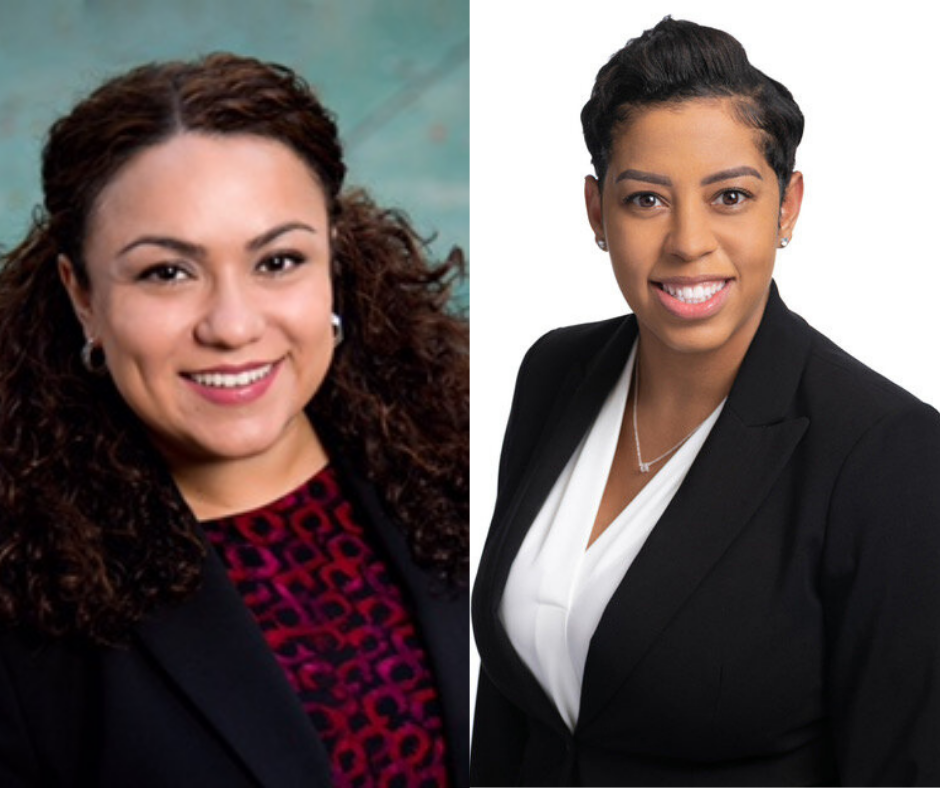 Here's a glimpse of what you'll learn:
Felicia and Shauna share how their career in employment law evolved
The start of Medina Orthwein, LLP
How law is evolving to deal with intersectionality of identity
Felicia & Shauna's advice for younger attorneys
Trauma-informed lawyering & the impact of trauma on mental and physical health
The rise of "Pet to Threat" in the workplace
The power and strength behind speaking up
In this episode…
Kimberle Williams Crenshaw once said, "If we aren't intersectional, some of us, the most vulnerable, are going to fall through the cracks." Even though it was coined in 1989, "intersectionality" is not as new as it may seem, and as the years have gone by, we've seen how the legal system has progressed (or even regressed) in terms of intersectionality. Medina Orthwein, LLP is a powerhouse in this arena.
In this week's episode, Sarah sits down with Partners Felica Medina and Shauna Madison of Medina Orthwein, LLP – a Bay Area firm specializing in discrimination law – to discuss their intersectional approach to law practice and those that are most affected by workplace/pay disparities. 
Resources Mentioned in this episode
Sponsor for this episode…
This episode is brought to you by Nichols Law, PC, a San Francisco-based firm that represents clients worldwide and is dedicated to ensuring that women are treated and paid fairly in the workplace.
Nichols Law PC was founded by Sarah Nichols and their mission is to close the wage gap for women and give a voice to employees. Nichols Law represents individuals in retaliation to their discrimination and wage and hour claims. They also assist employees in negotiating their exits from employers.
If you aren't sure if you're being treated fairly, visit their website at www.nicholslawyer.com and get a no-cost consultation. You can also send them an email at [email protected] or give them a call at 415-504-3095.