After 4.5 years at the World Economic Forum, Sheila Warren has just announced her new role as the first CEO of the Crypto Council for Innovation! In her "free time", she currently serves on the boards of the ACLU of Northern California, the Equal Justice Society, and TechSoup and on advisory boards for the World Bank and the OECD (Organization for Economic Co-operation and Development). Sheila is also the co-host of the popular podcast and show Money Reimagined.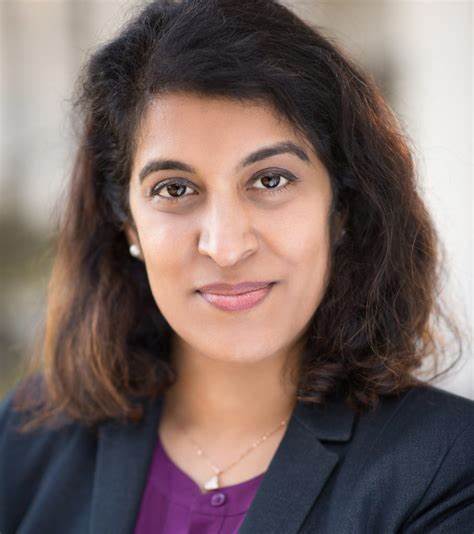 Here's a glimpse of what you'll learn:
Sheila shares the evolution of her career
The importance of building up diverse teams & creating remote culture in the workplace
Tips on how to refuel yourself
The positives of being open & vulnerable with your team/colleagues
Managing kids during the pandemic as a working parent
Sheila's tips and ideas on how to build a team from the ground up
How to use systems to insight positive change
Disclosing pregnancy to an employer
Taking risks with your career
In this episode…
In this week's episode, Sarah sits down with the new and dynamic CEO of the Crypto Council for Innovation, Sheila Warren, to discuss everything from authentic leadership as a working mother, to the important of diverse teams and positive company culture. Plus, Sheila shares why we could all benefit from reading more fiction and the benefits of a creative mindset.
Resources Mentioned in this episode
Sponsor for this episode…
This episode is brought to you by Nichols Law, PC, a San Francisco-based firm that represents clients worldwide and is dedicated to ensuring that women are treated and paid fairly in the workplace.
Nichols Law PC was founded by Sarah Nichols and their mission is to close the wage gap for women and give a voice to employees. Nichols Law represents individuals in retaliation to their discrimination and wage and hour claims. They also assist employees in negotiating their exits from employers.
If you aren't sure if you're being treated fairly, visit their website at www.nicholslawyer.com and get a no-cost consultation. You can also send them an email at [email protected] or give them a call at 415-504-3095.